Photo Credit: Mecum Auctions
Back in January we hypothesized if the strong sales numbers seen at Mecum's Kissimmee auction were a glitch in The Matrix, or if the Corvette Market had really grown that much. Well, based on the values we saw at Mecum's Indianapolis sale a couple weeks back, it looks like the market is as strong as ever. Pre-loved Corvette values seem to be rising just as fast as your local Covid case count.

Mecum's Indianapolis event was another record-setting spectacle riding the momentum from Kissimmee's $217 million in sales. While not quite as large as Kissimmee, the Indy event did set its own record with $126.5 million in total sales. That's an 18% gain over the previous Indy record set just last year. The vehicle sell-through rate came in at a healthy 81%.

Looking at the Corvette docket, we spied 297 cars that rolled across the red carpet compared to 403 in Kissimmee in January. While we didn't calculate the Corvette-specific sell-through rate, it does appear to be consistent with that overall 81% number.

Indiana Governor Eric Holcomb Attends the 2022 Mecum Indy Auction. Photo Credit: @GovHolcomb/Twitter
Diving into the nooks and crannies of the Top 15 Indy sales we see that numbers are still strong across all Corvette generations. Early Corvettes still bring the biggest bucks as 13 of the top 15 spots were occupied by C1, C2, and C3 models. The 2 other spots belonged to a pair of C7 ZR1's showing their continued demand. Second-generation cars remain as popular as ever with 10 C2's in the top 15. 4 Restomods found their way into the Top 15 while the balance was stock, original, or restored Corvettes. You'll note that we left the 18-car Pace Car collection off our list since that was more than 1 car in a lot.

The top-selling Corvette was the award-winning green 1971 ZR2 convertible formerly owned by Ed Foss. The one-of-three rarity sold for $962,500 including the 10% buyer's commission. A great price for a great car. Second place went to a stunning 1963 Z06 which rang the bell at $440,000 while a 2019 ZR1 commanded $297,000 to take home the bronze medal. Restomods still require deep pockets as the 4 in the Top 15 changed hands at an average of $209,000.

The total cost of Indy's Top 15 Corvette sales was $4.2 million and the average cost of each car came in at just under $282,000. Compare that to Kissimmee's $5.2 million Top 15 list that averaged $375,000 per car.

Outside of the Top 15, C8 Corvettes still draw excitement each time they cross the block. Indy featured 10 eighth-generation cars that all found new homes for anywhere from $103k to $176k. We also noted that C4 ZR1s continue to quietly creep up in value. 5 of the 6 examples offered in Indy sold for $44k or more. The days of $20,000 ZR1's are long gone. Meanwhile, on the low end of the spectrum, a 1993 coupe dressed up as a 1995 pace car found a new home for just $4,950.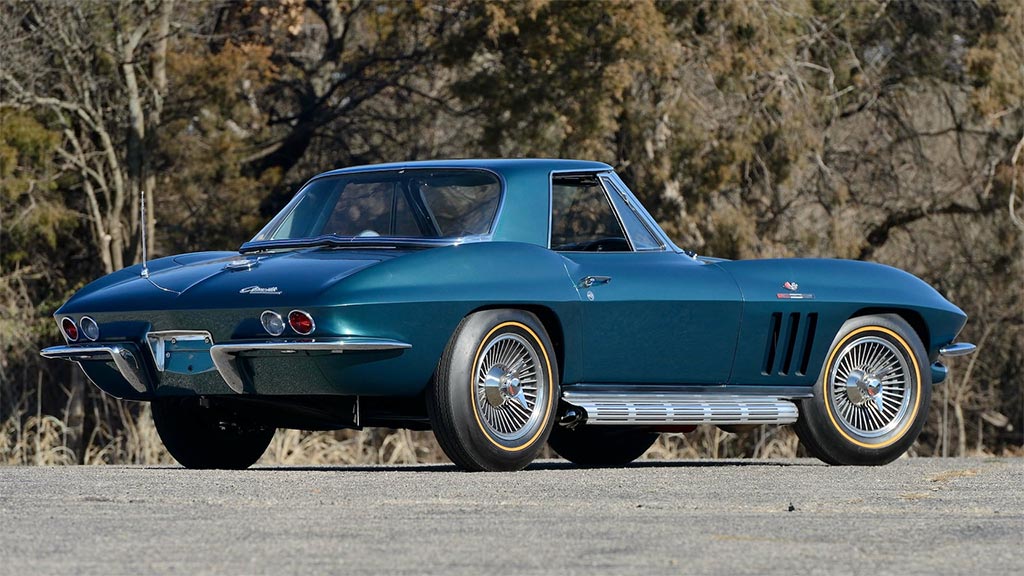 Every auction has several interesting no sales and Indy was no different. The top Corvette no sale was a white 1969 L88 convertible formerly owned by Chip Miller and Ed Foss which drew a $700,000 bid. Next up was the 1965 Pilot Line convertible which never seemed to gain a lot of bidding traction and stalled at $575,000. Finally, an uber-rare 1965 big tank fuelie failed to find a new home at $380k.

Mecum's 35th annual Indianapolis sale picked up right where Kissimmee left off. The strong results there indicate that demand continues to be strong across all genres of the Corvette hobby. Even with inflation running rampant, there appears to be no shortage of money to go around. With that, here's a closer look at the Top 15 Corvette sales from Mecum Indianapolis.

1. LOT S127 – 1971 CHEVROLET CORVETTE ZR2 CONVERTIBLE – $962,500
2. LOT S80 – 1963 CHEVROLET CORVETTE Z06 COUPE – $440,000
3. LOT F248 – 2019 CHEVROLET CORVETTE ZR1 – $297,000
4. LOT F143 – 1963 CHEVROLET CORVETTE SPLIT WINDOW COUPE – $275,000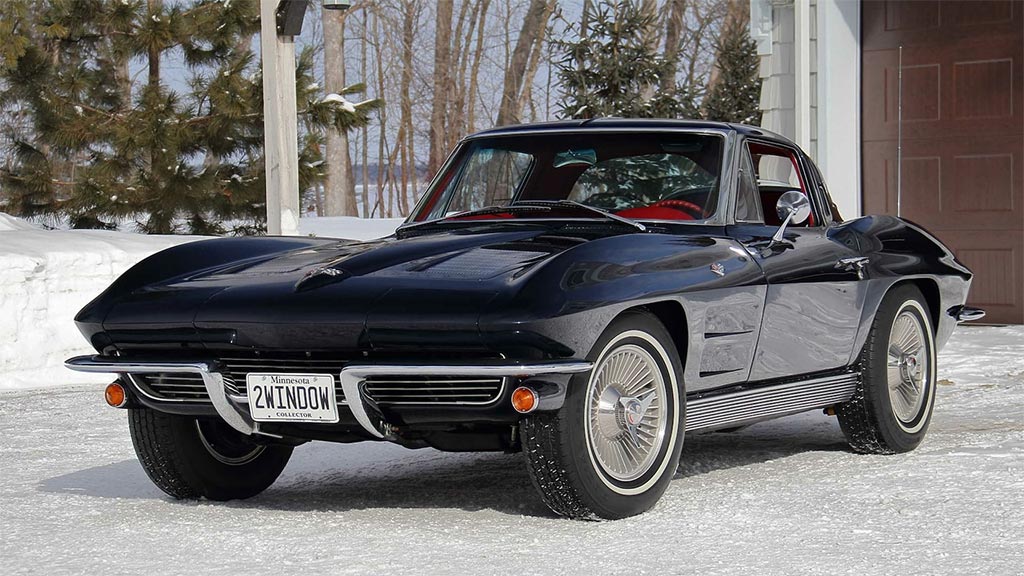 5. LOT S165 – 1965 CHEVROLET CORVETTE BIG TANK COUPE – $220,000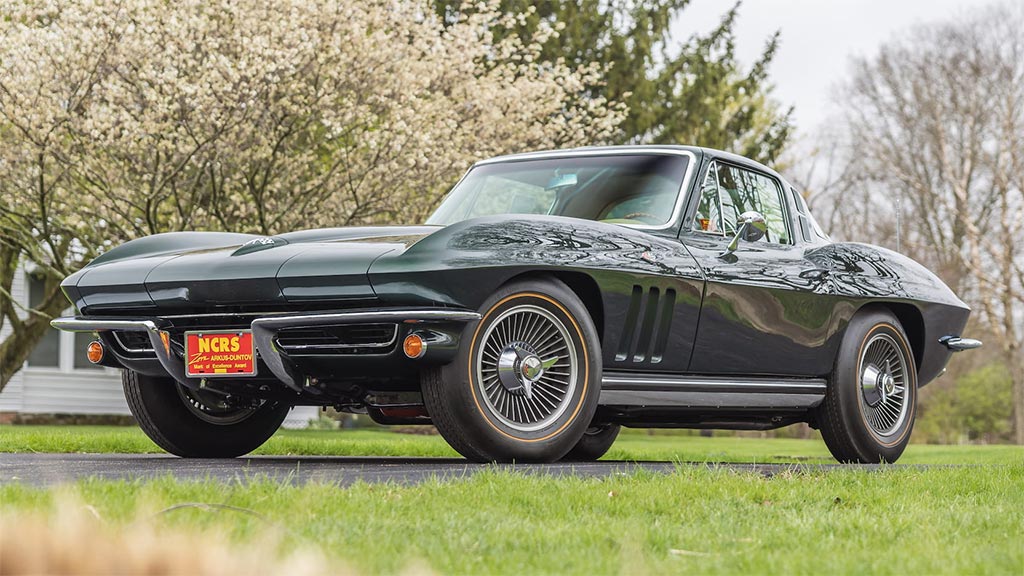 6. LOT F298 – 1960 CHEVROLET CORVETTE CUSTOM – $220,000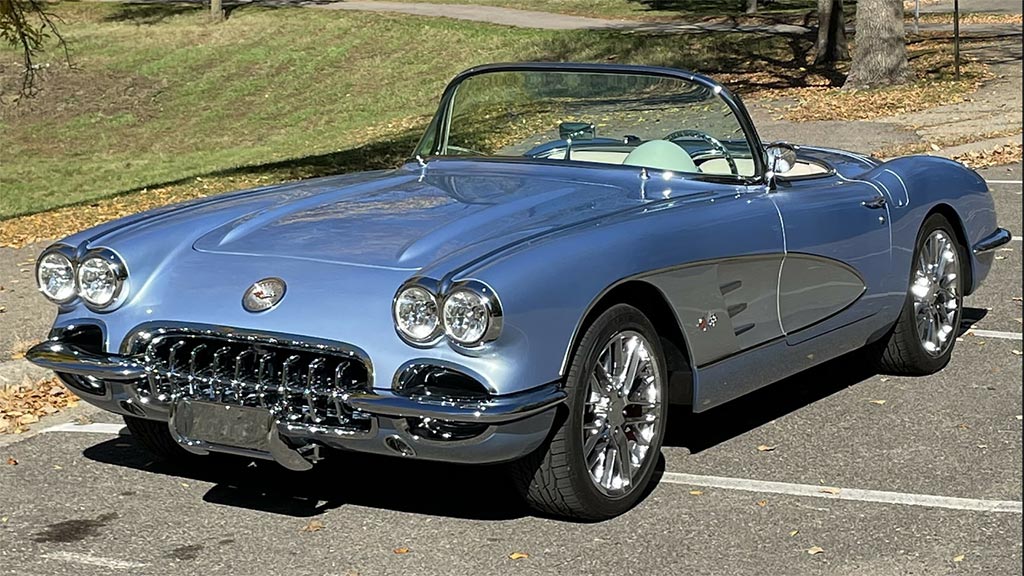 7. LOT F230.1 – 1967 CHEVROLET CORVETTE CONVERTIBLE – $220,000
8. LOT F145.1 – 1967 CHEVROLET CORVETTE CONVERTIBLE (LAST '67 CONVERTIBLE) – $220,000
9. LOT F139 – 1967 CHEVROLET CORVETTE CUSTOM COUPE – $209,000
10. LOT S110 – 1963 CHEVROLET CORVETTE SPLIT WINDOW COUPE – $206,250
11. LOT F211 – 2019 CHEVROLET CORVETTE ZR1 CONVERTIBLE – $203,500
12. LOT F107 – 1966 CHEVROLET CORVETTE CUSTOM – $203,500
13. LOT F254 – 1967 CHEVROLET CORVETTE CUSTOM – $203,500
14. LOT S111 – 1969 CHEVROLET CORVETTE L89 COUPE – $187,000
15. LOT F252 – 1965 CHEVROLET CORVETTE COUPE – $178,750
Source:

Mecum Auctions


Related:

Collection of Indy 500 Corvette Pace Cars Sells for $1.375 Million at Mecum Indy

[VIDEO] 1965 Corvette VIN 003 Pilot Line 427 Crossing the Block at Mecum Indy

The Top 15 Corvette Sales of Mecum Kissimmee 2022