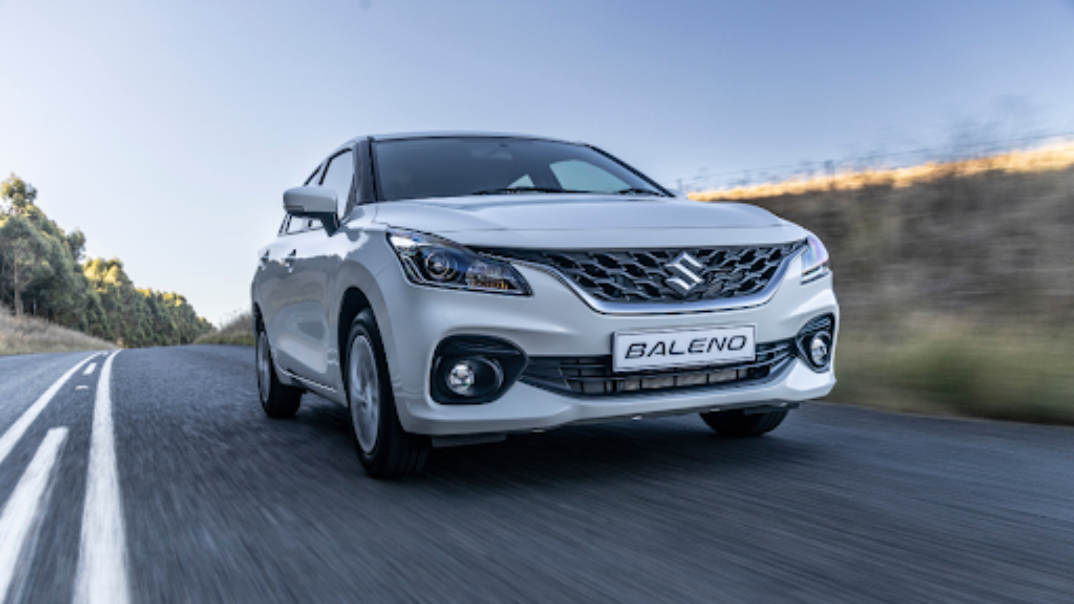 If it's adventure you're after, then South Africa has got you covered. From mountain climbing to diving, our country offers it all. Many adventures may even be closer to home than you think.
Estimated reading time: 5 minutes, 34 seconds.
The fantastic thing about the term 'adventure' is that it covers so many different activities. Whether you're into extreme sports or casual hikes, it's easy to find an adventure in South Africa. 
Thanks to our great weather and varied landscape, South African adventurers are spoiled for choice. Some prefer a quick one-day outing, while others will make a holiday of hiking, exploring caves, bungee jumping or surfing. 
The most amazing adventures are right here on our doorstep and there's nothing more thrilling than discovering a new adrenaline rush. All you need is a little bit of research, transport, a destination, and the desire to explore. To help you pick your next thrill-seeking trip, we've put together a few ideas.
Quick vehicle tip:
One thing we've learned from experience: whether you're heading out on a day trip or a two-week epic, make sure your vehicle is prepared. This applies to having your vehicle checked, and also ensuring you pack everything you need. The last thing you want is to get stuck next to the road because you forgot to check the spare wheel,  especially if the whole family is kitted out in fabulous climbing gear (for example). The kids will not be impressed…
Go through our blog for some hot tips on what to pack, what to check, and whom to contact to give your vehicle a proper check.
Get your hike on
Hiking is the type of adventure that suits almost everyone. You can opt for short day trips with kids or pets, or you can hit the long trails and spend proper time out in nature. 
A firm favourite is Blyde River Canyon which is a canyon located in Mpumalanga, South Africa. It's the perfect hiking destination because you can include other activities such as helicopter rides over the canyon, hiking trails, white water rafting, horse riding, and hot air ballooning.
Baviaanskloof, in the Karoo Midlands, is a national treasure for hikers! You can opt for a relaxing hike along the river, short (but steep) hikes up the canyon, or you can book a five-day hiking tour that includes all the spectacular views this area has to offer. This really is a go-to destination for outdoor adventurers.
Lion's Head hike in Cape Town is, of course, a must for hikers. The views are incredible and you can even opt to do a 'full moon' hike at certain times of the year. 
The Garden Route boasts the world-famous Otter Trail. This is one for dedicated hikers as it takes a few days to complete. There are shorter routes, but the Otter Trail really is one of the ultimate bucket list hikes and it's worth doing the full trail.
There are too many hiking trails to list here and we suggest you do a bit of online digging to find your next hiking adventure. Every province has brilliant hiking trails to offer, so you really are spoiled for choice.
Spread your wings
With so many natural wonders, South Africa offers plenty of opportunities for adventurers to see these from the sky. Whether it's a hot air balloon or a helicopter, if you're looking for a birds-eye view, there are some exciting choices.
Hot air balloon rides are a very popular activity in some game reserves as it's a safe and non-intrusive way to experience nature. The Magaliesburg, near Gauteng, has become a hot spot for keen ballooners offering incredible sunrise and sunset tours.
If hot air isn't your thing, there are some brilliant helicopter tours to be found all around the country. These are incredibly popular in coastal and mountainous regions as it gives you a completely different perspective. You can even book trips that include different helicopter tours every day, which is an amazing way to explore the country.
Hot tip: many private game reserves can arrange tailor-made helicopter trips for guests. It's always worth asking.
And, if it's pure adrenaline you're after, there are many paragliding options around the country. Most of them offer tandem glides for newbies and we guarantee you will get a rush out from the experience. While certain areas, such as the Western Cape, have plenty of paragliding options, there are also some hidden gems in KwaZulu Natal or Drakensberg.
Bungeeeeee!!!!
Yes, the ever-popular (and often feared) activity of bungee jumping is still a sought-after activity around the country. Whether you opt for the city jump at Soweto Towers, or the world's highest bungee jump at Bloukrans Bridge, it's definitely an experience you'll never forget. There are plenty of bungee locations around South Africa and many adventure seekers try to jump as many as they can.
In addition to bungee jumping, there are also many gorge swings around South Africa. The Graskop Gorge swing is renowned for being the world's highest (we have a definite trend here in South Africa). A unique feature is that you actually jump off the top of a waterfall. 
Many adrenaline junkies say that gorge swings are even better than the traditional bungee, so if you're feeling brave, this one's for you. An interesting fact is that the minimum age is 12 years, so if you have some teenagers that you want to terrify, this may just be worth the trip.
If you're looking for a slightly more sedate option, there are plenty of canopy tours scattered around South Africa. Canopy tours are a series of ziplines that allow you to glide through forests, canyons or across rivers. It's still a rush, but not quite as frantic as a bungee jump or gorge swing.
Kloofing
Kloofing (or Canyoning) is an epic adventure where you follow the route of a mountain stream by any means: climbing, sliding, jumping, and swimming. There are kloofing adventures to be found all around the country with varying levels of difficulty. 
While it sounds straightforward on paper, kloofing can be extremely dangerous if you don't know what you're doing. This is one adventure where you want to join an expert group rather than head off on your own.
There's more!
We could write a novel on all the adventures to be found across South Africa. In addition to the above, our country also offers white water rafting, sailing, fishing, surfing, and wildlife hikes, to name only a few.
If you're looking for new ideas or want to find out what's on offer in specific areas, the best advice is to visit sites such as Suzuki Go 100, that include first-hand accounts and ratings from fellow adventurers.
Get out there! 
Safety is always the most important when it comes to a big road trip. But Suzuki always has your back with a checklist to make sure you don't forget anything. Click here to Download.
---
Subscribe to our blog and you won't have to check our blog again for new posts