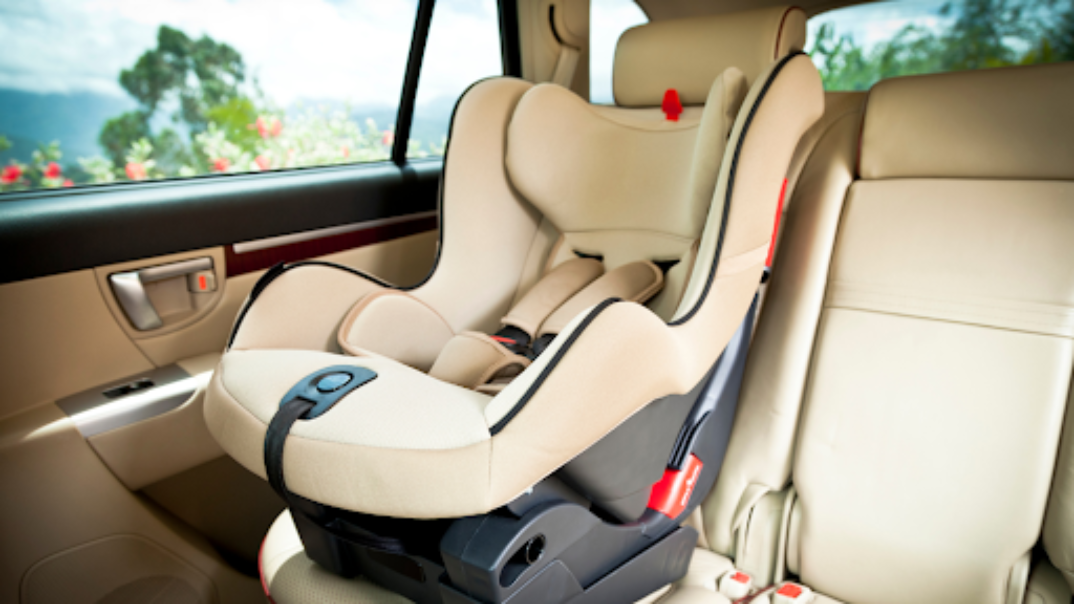 Keeping your child safe while on the road is a top priority, but it can also be incredibly confusing when you see all the online advice available. How do you know you're making the right choice?
Estimated reading time: 3 minutes, 39 seconds.
To help you wade through all of this information we asked Occupational Therapist and IOSH certified Car Seat Technician, Julie Monson, the founder of the popular and helpful Facebook page Car Seat Support South Africa, and her business (with a very helpful blog) Precious Cargo, to give us some of her top tips:
Research and evidence shows that children are safest in infant seats until they're outgrown and then a toddler seat until the age of four, ideally rear-facing until they're four or even older. And then children need to be in high back boosters until they are 1.5 meters tall. Unfortunately, this isn't common practice in South Africa.
Normally when children outgrow the toddler seat, parents maybe put them on a backless booster, which offers absolutely no side impact protection or protection to their head and neck, or they discard the seat altogether. It's very rare that you see a child in primary school still using a proper booster seat,  even though that is best practice and what is safest for them. 
Keep in mind that the back seat is the safest place in the car for children under 13 years of age. If you do need to use the front seat, the front passenger airbag MUST be turned OFF if a rear-facing car seat is installed up front. If you install a forward facing car seat or booster, you will need to check your vehicle and car seat manuals to determine if it is permitted to install on the front seat, and if so, how it must be done.
Julie's top car seat safety tips:
Choose a car seat suitable for a newborn. 

Don't buy second-hand if possible.

Use Isofix for belted seats.

Do your research!

Fit a few car seats to compare before buying.

Don't use aftermarket accessories.

Familiarise yourself with your car seat.

Fit your baby in the car seat.
Handy Child Seat Checklist:
Appropriate for age, weight and height. For an infant, the seat must be Group 0 (from birth to 9/10kg) or preferably Group 0+ (from birth to 13kg)

There should not be more than an inch of movement when shaken at the belt path/isofix points with your non-dominant hand. A loose installation cannot offer optimal protection in a crash.

The seatbelt should be long enough to route around the car seat as per the manual, OR the isofix points reach the isofix brackets to secure the car seat

There must be a sufficient recline angle. For a newborn, this should be 45' and for an older baby with head control (6 months+) it should be 37'. 

The recline angle is influenced by the angle of your vehicle seat. 

A car seat that does not recline sufficiently can cause head slump and resultant positional asphyxiation.

There should be no buckle crunch. This is when the seat belt buckle goes into the belt path of the car seat. In a crash, this can put tremendous strain on the buckle and cause it to break.

There should not be too much overhang. Each car seat has its own rules as to what is allowed. In most cases, it is not permitted for more than a 1/3 of the base to hang over the vehicle seat, if there is a load leg on the base. Please refer to the manual or contact the manufacturer to check how much overhang is permitted for a particular model.

There must be enough space for the front passenger to travel safely. In most cases, you should be able to fit your hand between the front seat and the car seat. Please refer to your manual. 

For the front passenger's safety, their knees should not be touching the dashboard, and the driver should be an arm's length away from the steering wheel and/or airbag.

If the car seat uses a base, check that all the indicators are green.
And lastly: be thorough and patient. Know that you are not alone when it comes to crying children or struggling to fit car seats. Give yourself a break and don't rush your safety checks or speed up to get to the next stop. It's all about putting your child's safety first and groups such as Precious Cargo are here to help!
Subscribe to our blog and get all our exciting content delivered to you either weekly or monthly.