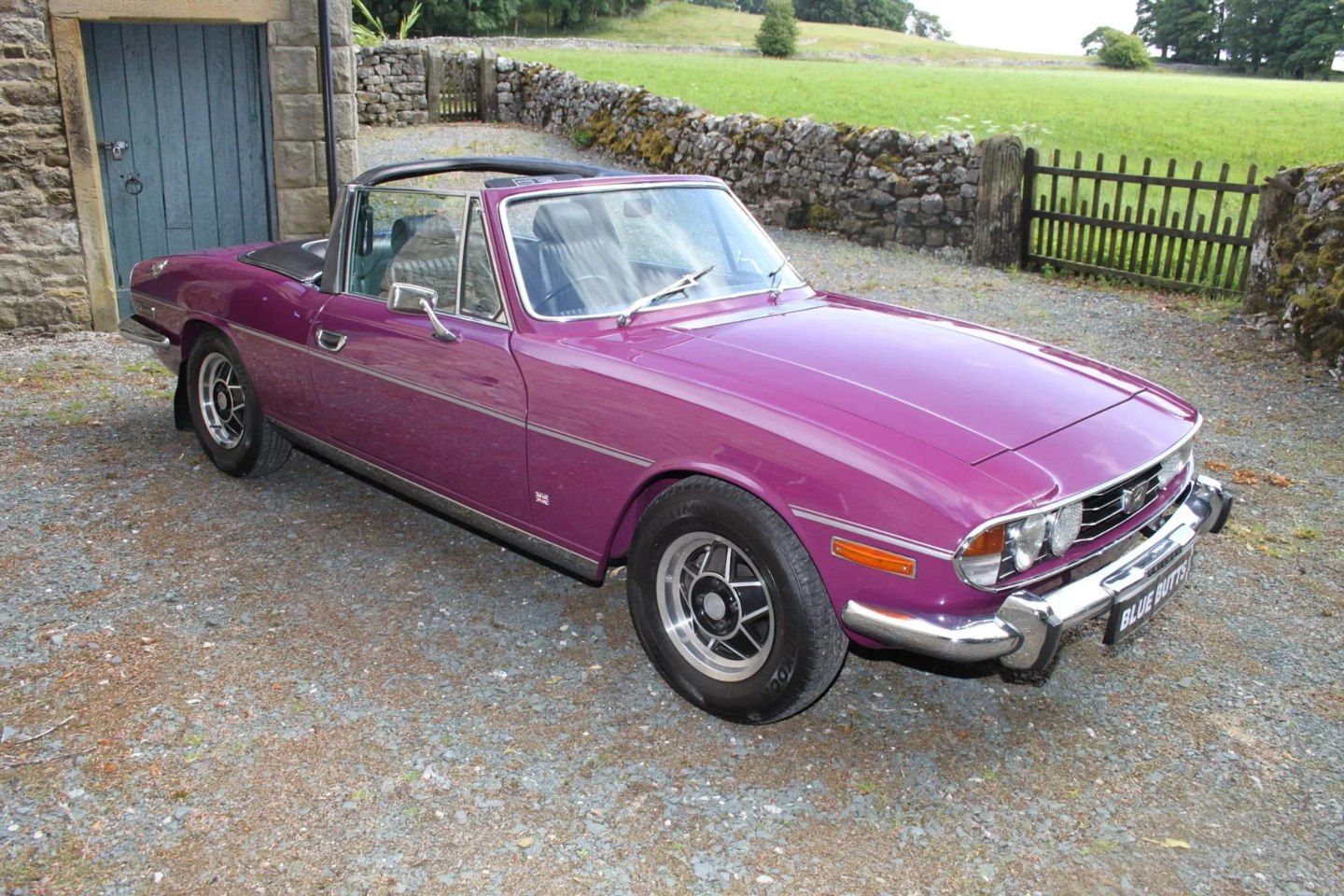 It may have been known as the Triumph 'Snag' back in the day, because of its iffy reliability, but is that fair these days? Not necessarily. As with any old motor you need to be on your guard when buying a Stag, but the idea that they're still less reliable than a comedy clown car is unfounded. Buy right, and you should end up with a dependable classic.
Let's start with the famously troublesome engine. The 3.0-litre Triumph V8 was prone to cooling issues, for a variety of reasons. The water jacket, for instance, wasn't engineered as efficiently as it should have been, so if any silting restricts the flow further it gets hot, hot, hot. And that is made more likely if the antifreeze isn't replaced regularly to stop the aluminium heads corroding internally.
If the Stag does run hot and ejects any water out of the expansion tank, this proves more calamitous due to the positioning of the water pump. It's unusually high up in the block, so it doesn't take a vast drop in the coolant level to cause it to run dry. When that happens, think of an out-of-control nuclear reactor and you'll get the picture.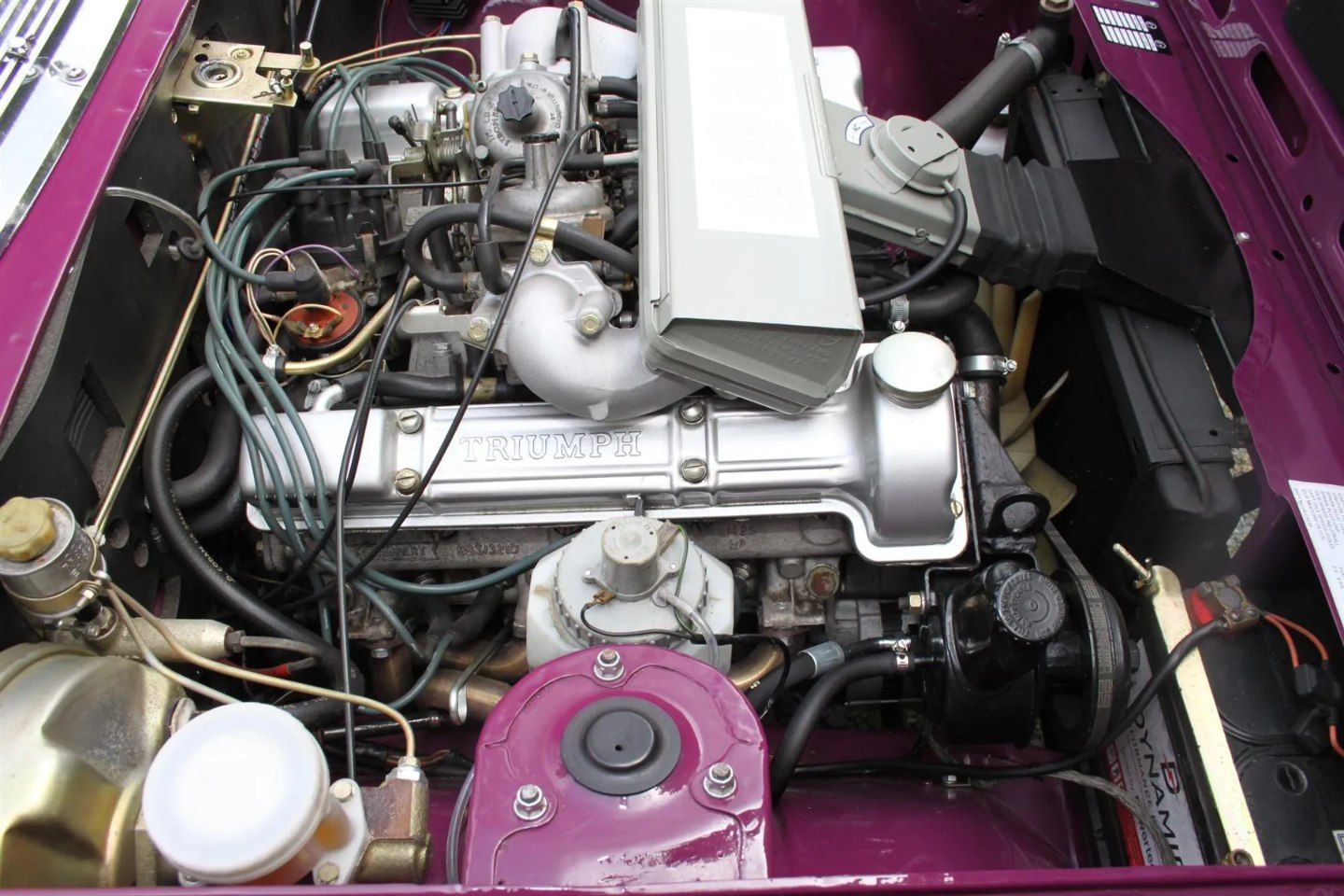 I'll admit, this doesn't much sound like a reason to buy. But if you search for a car that's been fully restored or well cared for, and you continue to lavish proper care on it with a good maintenance routine, there's no reason for such problems. The engine's capable of 150,000 miles between rebuilds, and if it's running right to begin with, you're off to a good start.
So take it for a long test drive, preferably on a warm day. You could also check the warm-up, making sure the radiator stays cold to begin with, so you know the thermostat hasn't been sneakily removed, and when open, make sure rad gets hot all over. That'll tell you it's not blocked. It's no bad thing to also check the viscous fan coupling is performing as it should and installing a Kenlowe electric fan is a good backup plan.
The other thing to stick on your maintenance schedule is replacing timing chain. If that's not done every 25,000-30,000 miles, it can stretch. And when it does, you end up with interfering valves. That ain't great for your wallet, either. But again, the key here is: if it's right when you buy, it's within your control see it stays that way.
I'm not saying those are the only areas to focus on, but they are some of the key things to check over on a Stag. The rest, as with any classic car, includes scrupulously searching out rot, listening for untoward noises from the running gear, and making sure the handling isn't wayward due to worn components.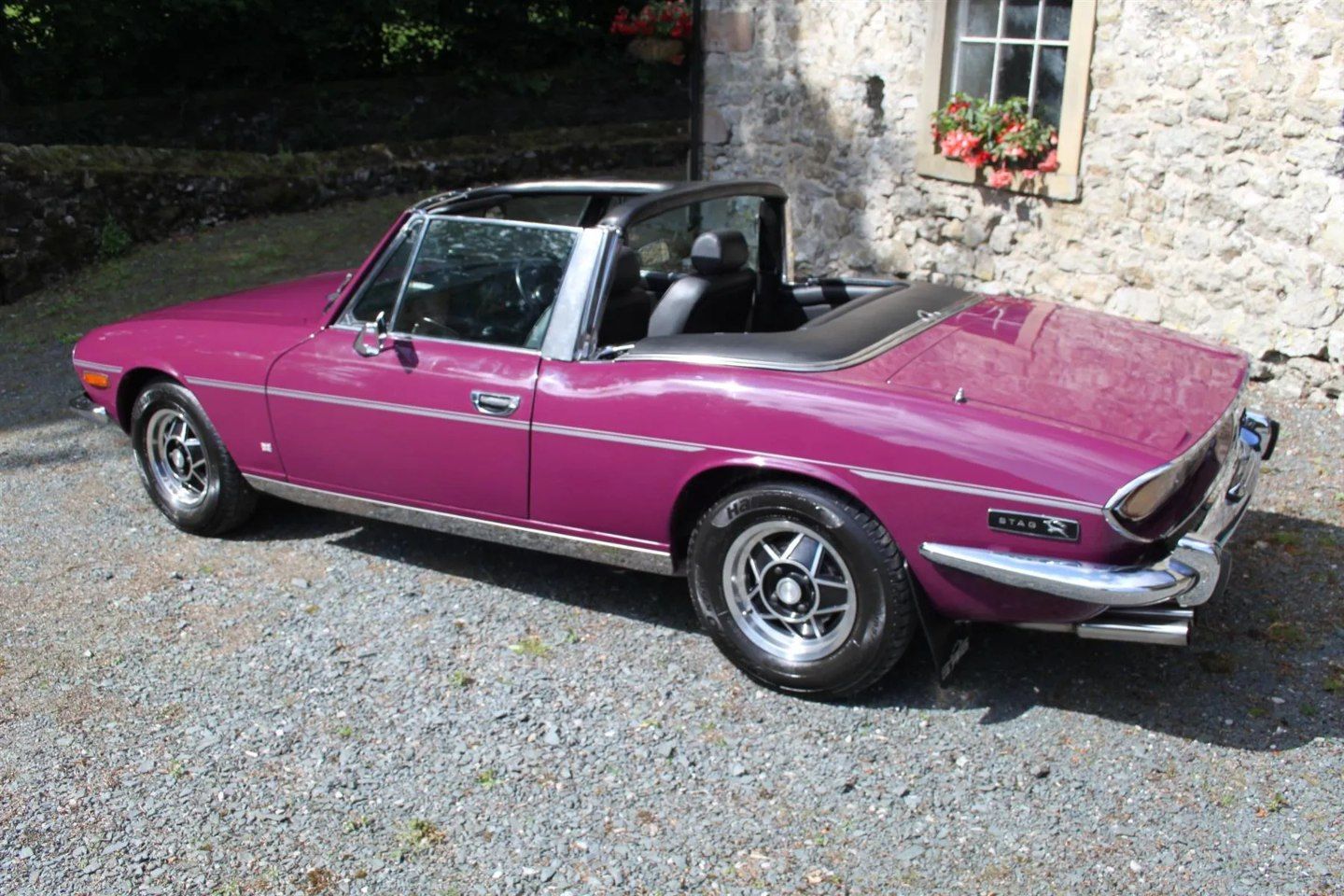 So with the to-do list out the way, what about this one? The advert says it's undergone a major rebuild with all the invoices kept with the car's history file. Apparently, they total £52,315, with 'a library of photos to show the work that's been done'. It's a great colour for a Stag, too. A gorgeous shade of '70s magenta that appears to be gleaming, complimented by glistening chrome work and a pristine back vinyl interior.
It's also a manual. The advert doesn't say it has overdrive, but many did, and I believe it was standard from '73. I can also spot the tell-tail button on the gear knob that says it does. It's a useful aid to happy cruising because the manual was under-geared for motorways.
The Stag isn't a lithe sports car, it's more of tourer. The V8 is smooth, torquey and best of all sounds fantastic. The soft suspension makes it pliant, and it has practicality on its side, too. The boot is a decent size and being a 2+2 makes it possible to share the joy with more than one member of the family. It also looks like a proper, brawny car, one that you sit in rather than on, and it's handsome with it. It always has been, and always will be in my mind. There are cheaper cars out there, but if you're looking for a Stag not a 'Snag' then this nicely presented example should prove to be a purple patch not a pain in the neck.
Specification | Triumph Stag
Engine: 2,997cc, V8, naturally aspirated
Transmission: four-speed manual (with overdrive), rear-wheel drive
Power (hp): 150 @ 5,700rpm
Torque (lb ft): 167lb ft @ 3,500rpm
CO2: N/A
MPG: 20-26
Recorded mileage: 81,000
Year registered: 1974
Price new: N/A
Yours for: £28,995