There's something unique about French cars. It's a combination of style, fun factor and something we can't quite put our finger on. Something only French cars bring to the table but is unquantifiable.
With better build quality than ever before and huge strides in reliability and ease of maintenance, French cars have all bases covered.
Some makes and models are better than others though.
The 8 Best French Cars To Buy In 2022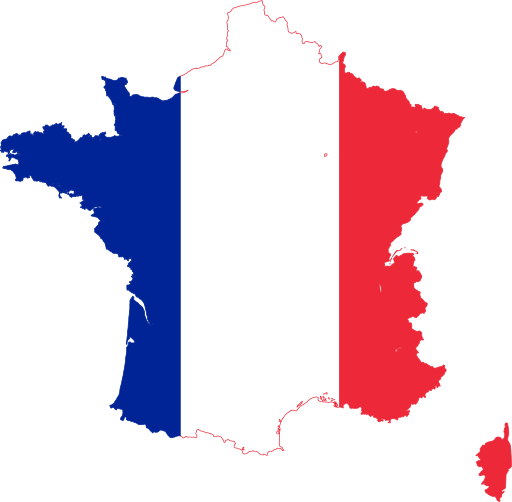 With that in mind, let's take a look at 8 of the best French cars around right now.
1. Peugeot 508 – Best for road trips and commutes
The Peugeot 508 is the French car manufacturer's best large saloon ever.
The design is superb, with an aggressive stance, modern front end, angled lights, and great balance. Peugeot has ideas to take on the German marques and the 508 shows that's not just a pipe dream.
The interior is comfortable and verges on luxurious. The instruments are all clear, the touchscreen is easy to use and the software has been very well-designed.
Even better, the engines still deliver decent power for their size rather than keeping output minimal to hel3. p with emissions.
2. Renault Megane RS – Best for driving fun
The Renault Megane RS is a French hot hatch that takes the fight straight to the Golf GTI.
It's a great-looking car with the practicality of a 5-door hatch but with 227 hp under your right foot. It's a front-wheel-drive car that handles that power well and drives like a go-cart.
The Renault Megane RS can also be a daily driver and take the kids to school sensibly, which most hot hatches can. Only this car will turn heads while you do it.
The engine note is throaty but not raucous and the drive is on the firm side of comfortable, but would be perfectly fine for longer commutes.
3. Citroen C1 – Best for new drivers and the city
The diminutive Citroen C1 is a firm favorite of new drivers and those who live in the city.
It's cheap to own, to run, and to insure, which is great news for young drivers. It's also a lot of fun and offers a very stable and predictable drive.
The Citroen C1 shares a lot of DNA with the awesome Toyota Aygo as they were designed in tandem. That gives this mini Citroen the bulletproof reliability and low maintenance ownership we look for.
Small engines, low emissions, good MPG and great road manners means this is the ideal first car. It can also park anywhere, which is great in cities!
4. Citroen Grand C4 SpaceTourer – Best for families
The Citroen Grand C4 SpaceTourer is a good-looking French car that proves people carriers don't have to be boring.
The design is typical Citroen, rounded, friendly and very stylish. Even in a limited niche like the MPV, the design still manages to stand out for all the right reasons.
The Citroen Grand C4 SpaceTourer can seat 7 in comfort, has an excellent range of engines, lots of interior storage, comfortable and adjustable seats and plenty of safety tech.
It isn't a bad drive either. While a good size, it feels more like a car when driving rather than a family hauler.
5. Peugeot e-208 – Best electric car
The Peugeot e-208 takes all the cool features of the new design 208 and adds an electric motor for zero-emission motoring.
The Peugeot 208 was redesigned recently to bring it into line with the new design language. It's a superb update, with a very modern appeal.
This is a small city car with enough room for 4 and shopping. The e-208 has an electric motor with around 200 miles of range. All wrapped up in a great-looking package.
The Peugeot e-208 can cost less than a lot of competing EVs, all while offering a composed drive, lots of options and some amazing colors.
6. Renault Austral – Best new French car
The Renault Austral is a brand new model from the French car manufacturer, designed to take over from the Kadjar.
It's an SUV that will replace the familiar Kadjar model. It's a great-looking car with a genuine touch of class.
The exterior uses sharp lines and smart lights all round to deliver a very appealing SUV. Inside, you have a huge touchscreen, digital instruments, and a contemporary dashboard that needs to be seen to be believed.
With some nice petrol engines and a hybrid model, there's a version for everyone too!
7. Alpine A110 – Best sports car
The Alpine A110 takes on the awesome Porsche and the highly-regarded Audi TT.
The Alpine A110 is a small, light sports car designed to bring the fun back to driving. It's exceptionally light, at around 1,100kg, and has a slick 1.8-liter engine that can deliver up to 296 hp depending on the spec.
That engine is behind the driver and drives the rear wheels using a double-clutch gearbox.
The design is very rounded and is a unique take on the roadster shape. It has a planted stance with rounded panels and some nice detailing throughout.
8. Peugeot 308 SW – Best French estate car
The Peugeot 308 SW is the estate version of the very popular hatch.
The 508 has an SW version too, which is just as good but we wanted to show some love to the equally good Peugeot 308 SW.
The design is very similar, just on a smaller scale. It has a similar front end with modern grille and light arrangement and the same balance when viewed in profile, but slightly smaller.
With a similar range of engines, equally lovely interiors and the practicality of an estate, there is very little to criticize here.
The Best French Cars
So there you have it, the 8 best French cars of 2022. If you're in the market for a new vehicle, there's definitely something here to suit!
Contact us today to book a viewing or test drive a new or quality used Citroën, Peugeot or Renault at Budgen Motors in Telford and Shrewsbury.
See Also — The History of Citroën
Image by Vauxford, CC BY-SA 4.0, via Wikimedia Commons