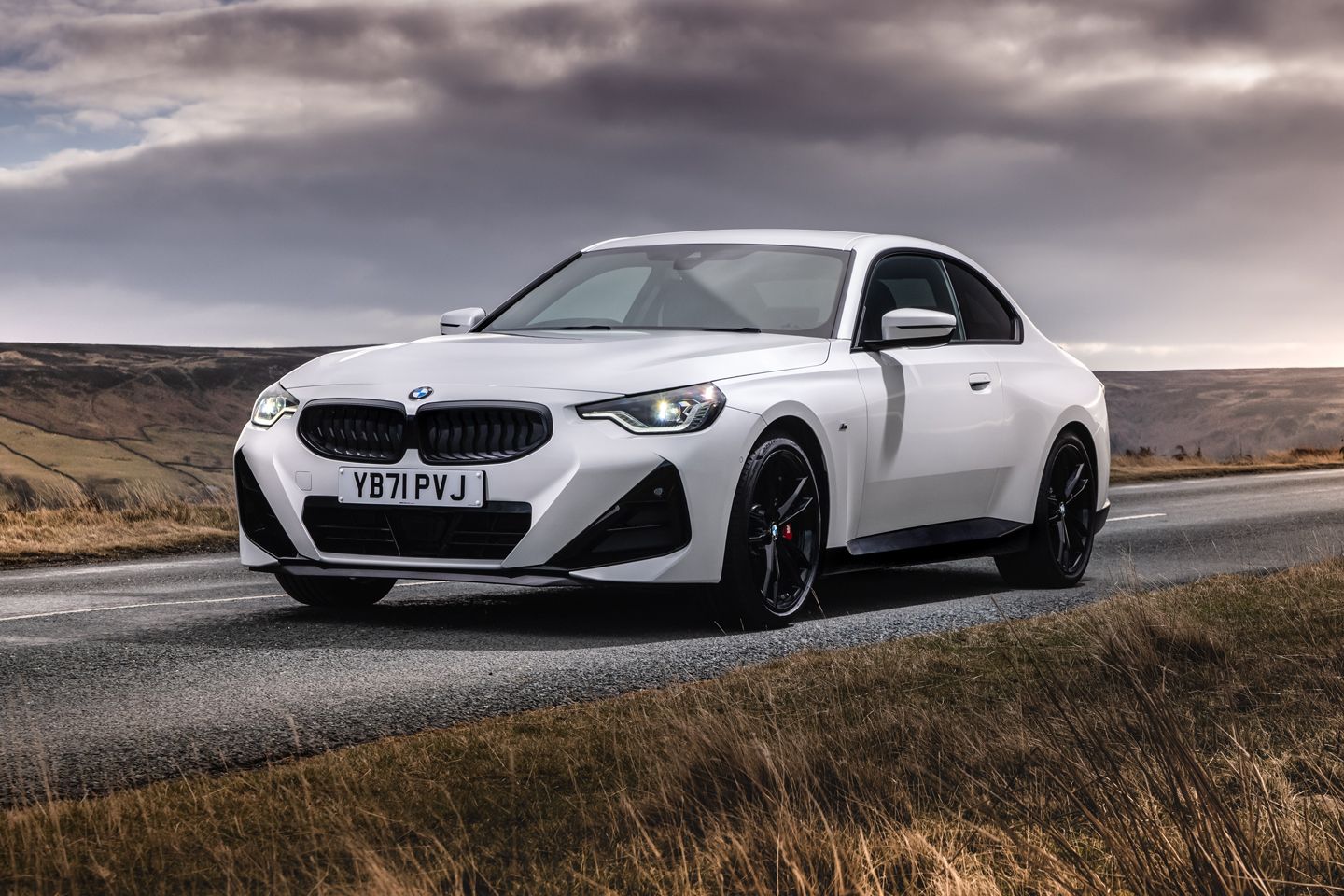 Now that the iconic i3 has shuffled out of production, you're looking at the cheapest rear-wheel-drive BMW on sale. Which might be shorthand, for those particularly acidic of tongue, for the cheapest authentic BMW on sale.
The current 2 Series lineup is a complex one, effectively bunching together this two-door, rear-driven coupe with a four-door fastback and a five-door people carrier that are both natively front-driven. Given you're loitering on this particular street corner of the internet, it's probably safe to assume it's the RWD option that occupies your thoughts most.
In 220i trim it costs a tenner over £36,000, undercutting the less glamorous 3 Series saloon in the process. Though glamour, like beauty, is all the eye of the beholder. Whether this G42-generation Two is pretty enough is a whole other discussion that I don't think I'm qualified to chair. But it's probably safe to say that this is one of BMW's less controversial designs of recent years, however quirky some of its detailing might appear. The fact several people stopped me to say 'woah, the new M2's out already?' suggests there's enough visual punch here to really get noticed. And that's traditionally the purpose coupes have served.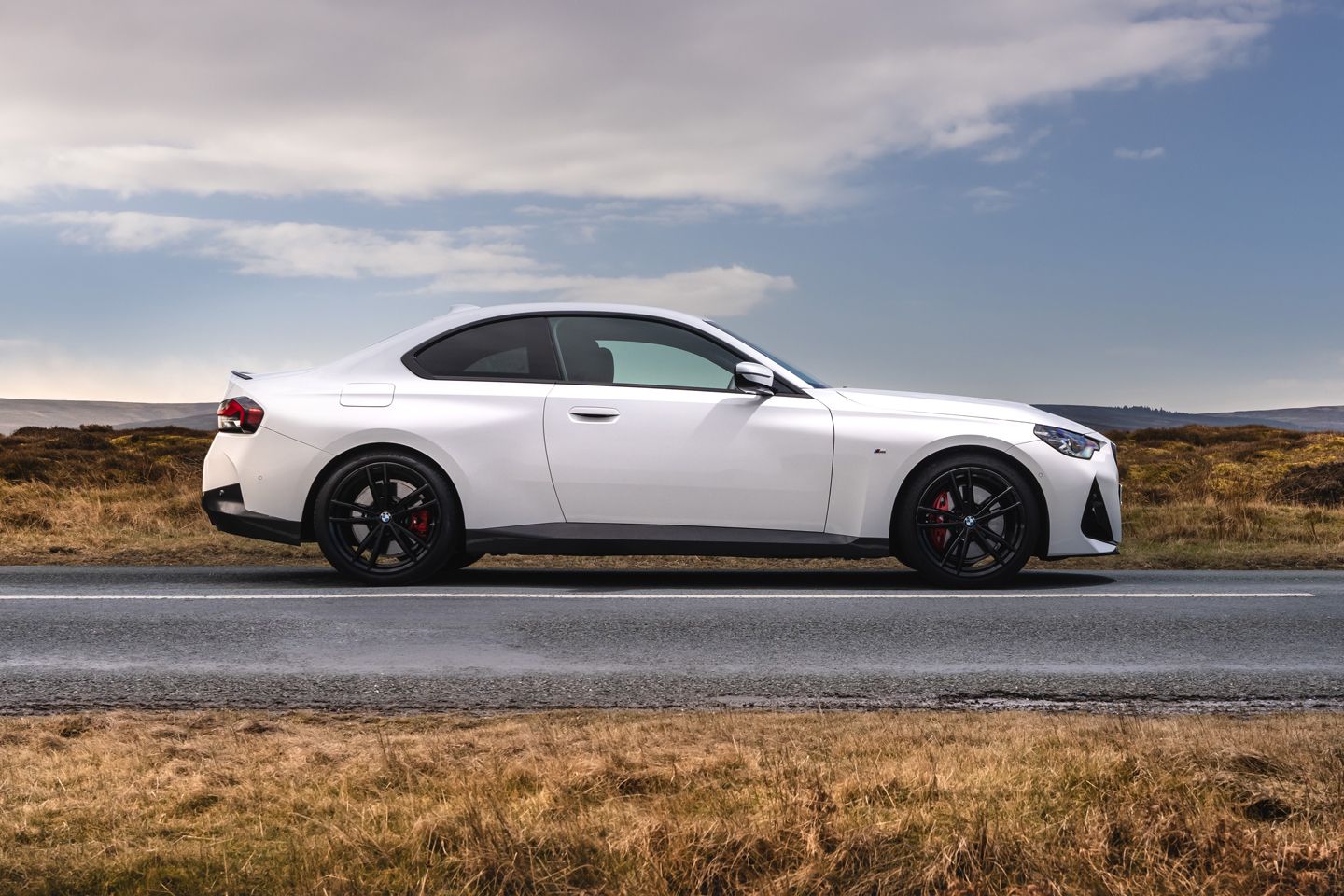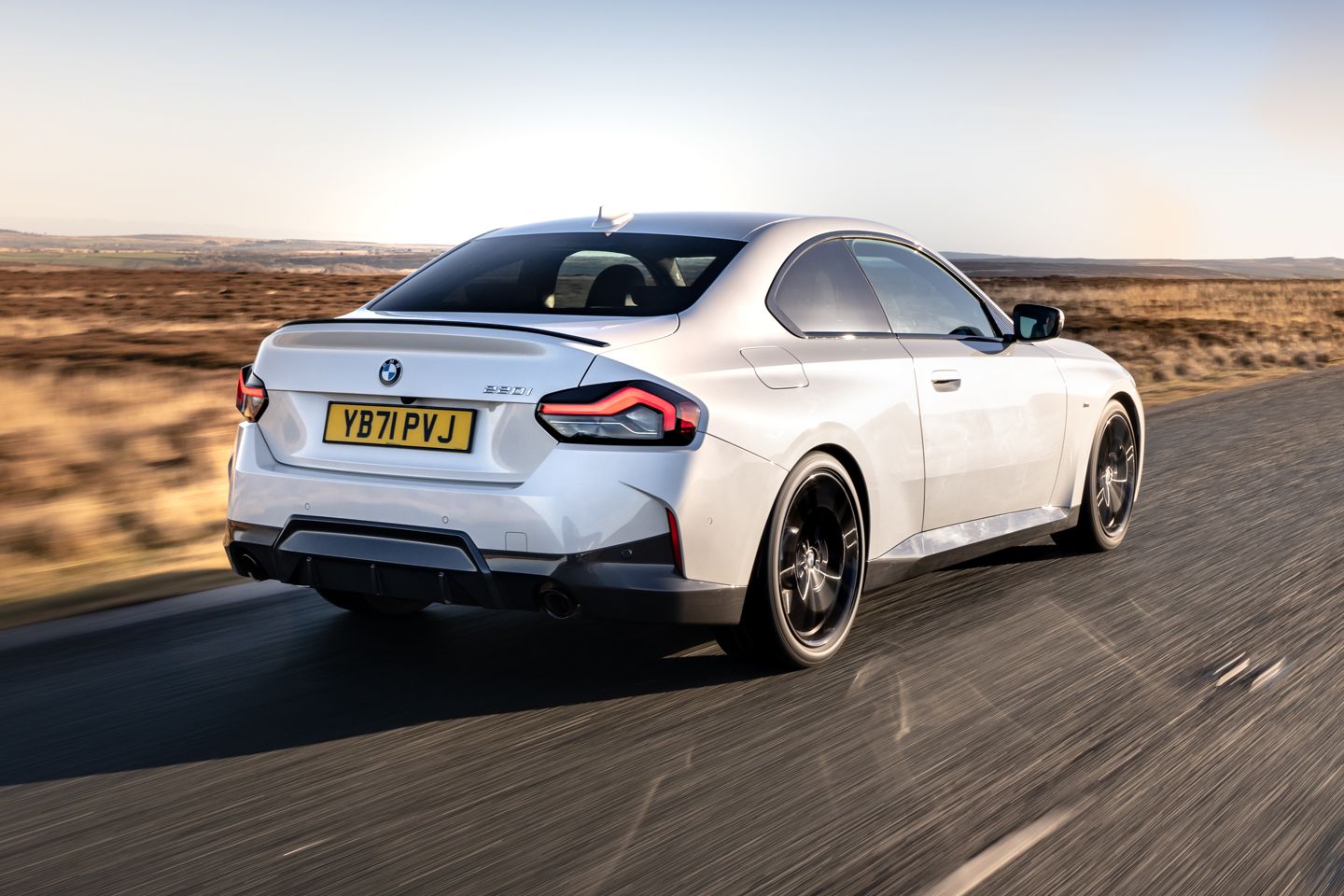 I wonder if the M2's existence – and the insatiable demand for it in its outgoing form – is what convinced BMW to keep the stock 2 Series Coupe rear-driven at its core. You'd think trying to explain this car to an uninitiated showroom-goer would be much easier if its innards matched the rest of its nameplate pals; it's not like Mercedes puts anything other than a regular A-Class platform beneath the slinky CLA, after all. All told, I'm jolly glad the conversation took place in Munich HQ and that this car sends every bit of its modest power to the back axle. Because you might be looking at the purest distillation of BMW currently on sale.
How modest? A 2.0-litre four-cylinder familiar from abundant other BMWs and Minis produces 184hp and 221lb ft, enough to hustle 1,490kg to 62mph in 7.5 seconds on paper. That's exactly how quick it feels in reality, too – this isn't one of those cars with such effervescent enthusiasm that you'd swear the spec sheet is playing things down. BMW has ensured the 220i might leave you wanting just enough more to stretch your budget further up the range. To the M240i xDrive perhaps, with its additional cylinders and extra bits of tricolour trim. But it also carries an extra 200kg of timber.
The story its modest spec sheet doesn't tell is of the maturity instilled in the more humble model. Its engine may have to work hard at times, but it's uncommonly quiet at a motorway cruise, contributing to a general air of refinement not unlike its bigger 4 or 8 Series siblings. While we only get the more assertive M Sport trim in the UK, its passive suspension is pretty supple, even on the optional 19s surely all buyers will select on autopilot. The 220i ought to blend into your life with consummate ease, in a way a Toyota GR86 – all puppy-dog excitement – might struggle to. Y'know, if you could actually order one of those.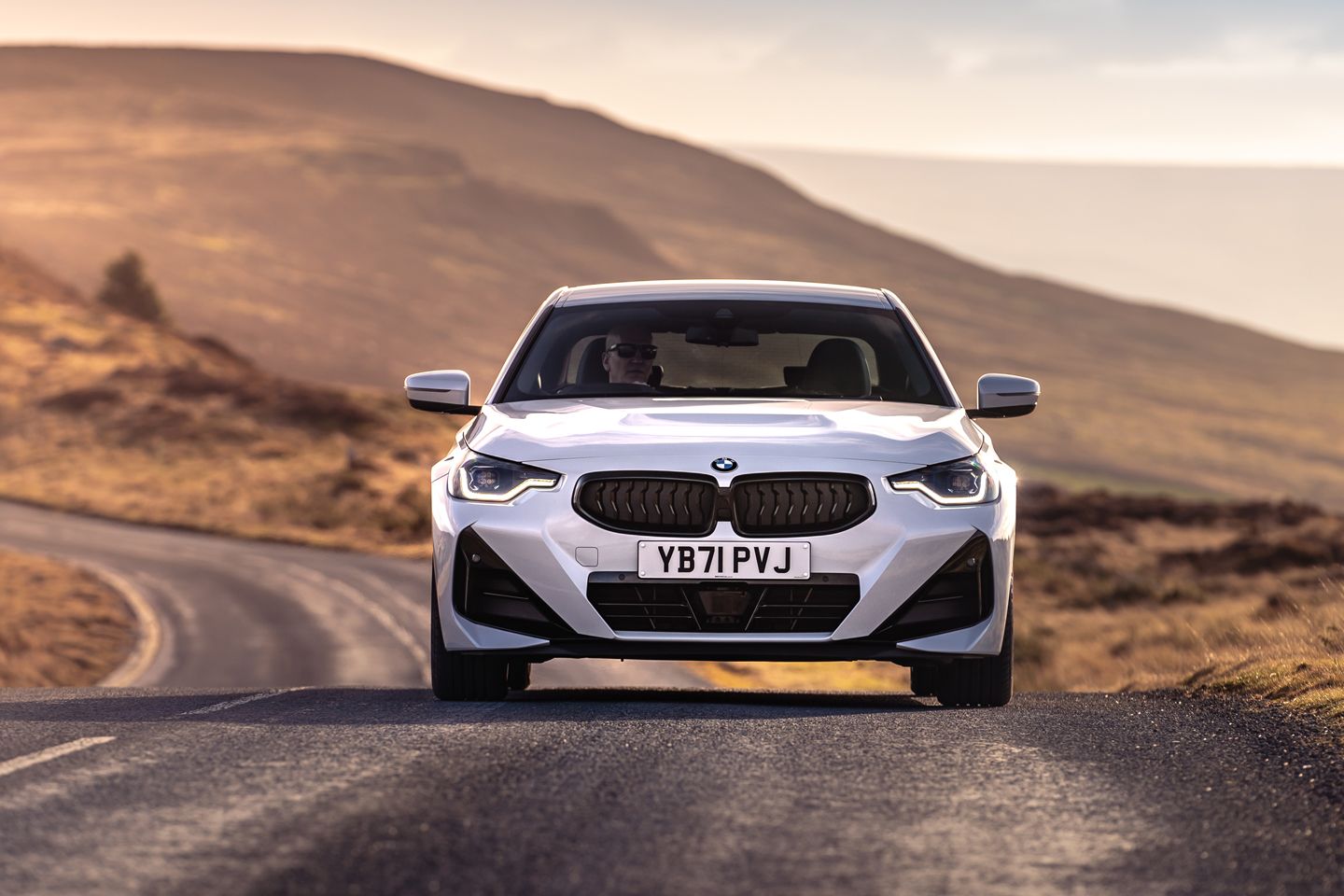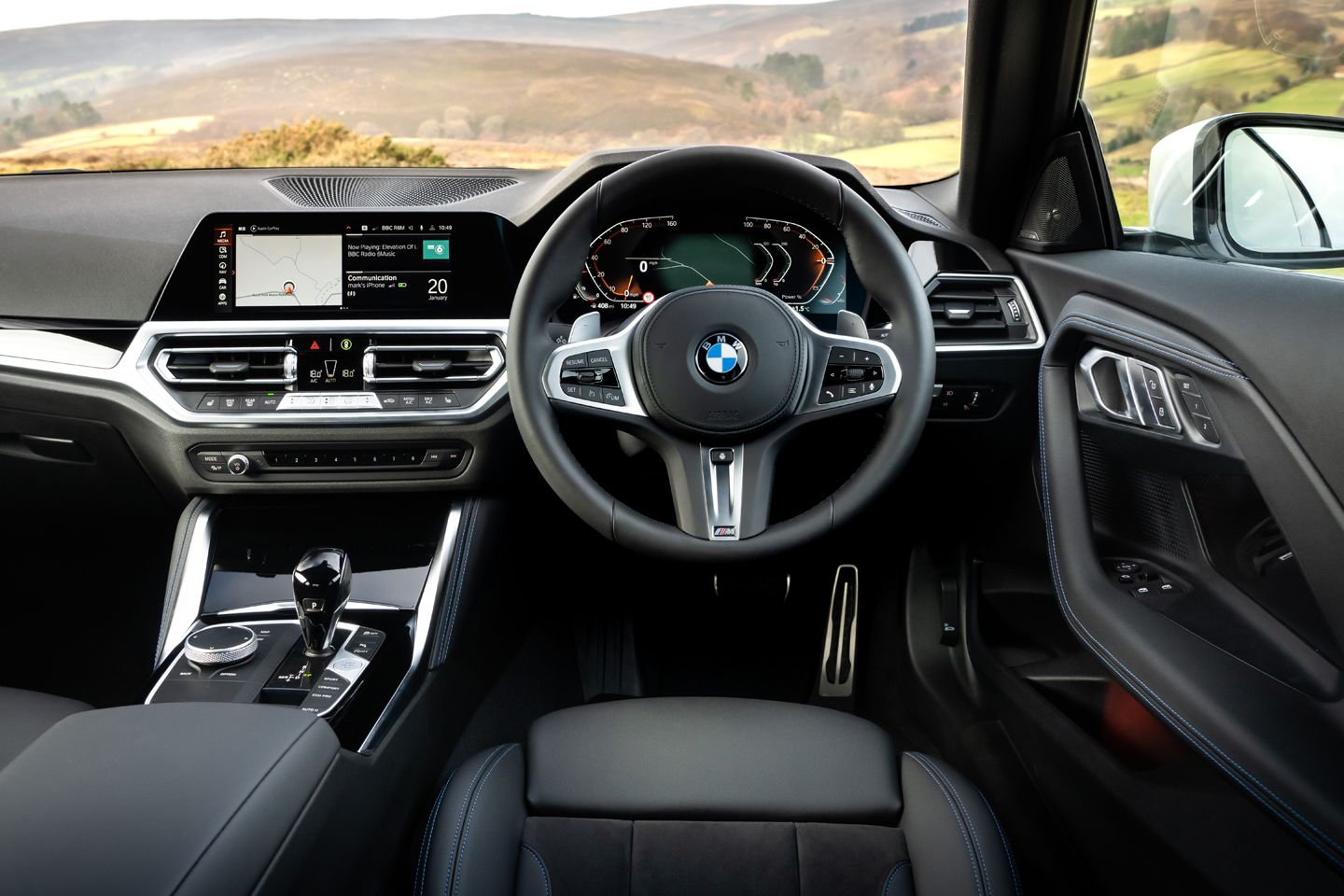 There's a feel not unlike a modern-day 2002 here – a classy four-seat, four-cylinder coupe that can ably cross the occasional continent should it need to. That car helped establish BMW's Neue Klasse philosophy and distilled the DNA of larger BMWs into a more compact footprint brilliantly. As a neue Neue Klasse approaches (all electric, natch) this 220i appears to do the old recipe proud, perhaps for one final time. 
Such grown-up swagger shouldn't be a total surprise given its chassis is chopped down from larger BMWs and its interior borrows many of their cues. In fact, the dashboard and centre console are inseparable from the Z4's. I used this cabin throughout the summer of 2019 while running an M40i roadster and just about every cabin on sale felt like a comedown afterwards. It exhibits a near-perfect mix of buttons, screens and tech, all with a pleasing focus towards the driver. And here there's a pair of highly habitable rear seats which flip down to boost already generous boot space. Unlike the facelifted 3 Series, you get a proper selector for the eight-speed automatic, too. No, you can't have a manual. And no, I don't think you'll actually mind.
The gearbox doesn't quite partner this four-cylinder engine as well as it does a straight-six, but it reacts well to manual shifts. Leaving it to do its own thing (in D, rather than S) matches the pervading air of everyday usability, too. Just watch out for it clinging to lower gears when you start playing around with the drive modes. With no damping to adjust, it feels like you might as well settle for Comfort – and its more natural steering feel – and be done with it.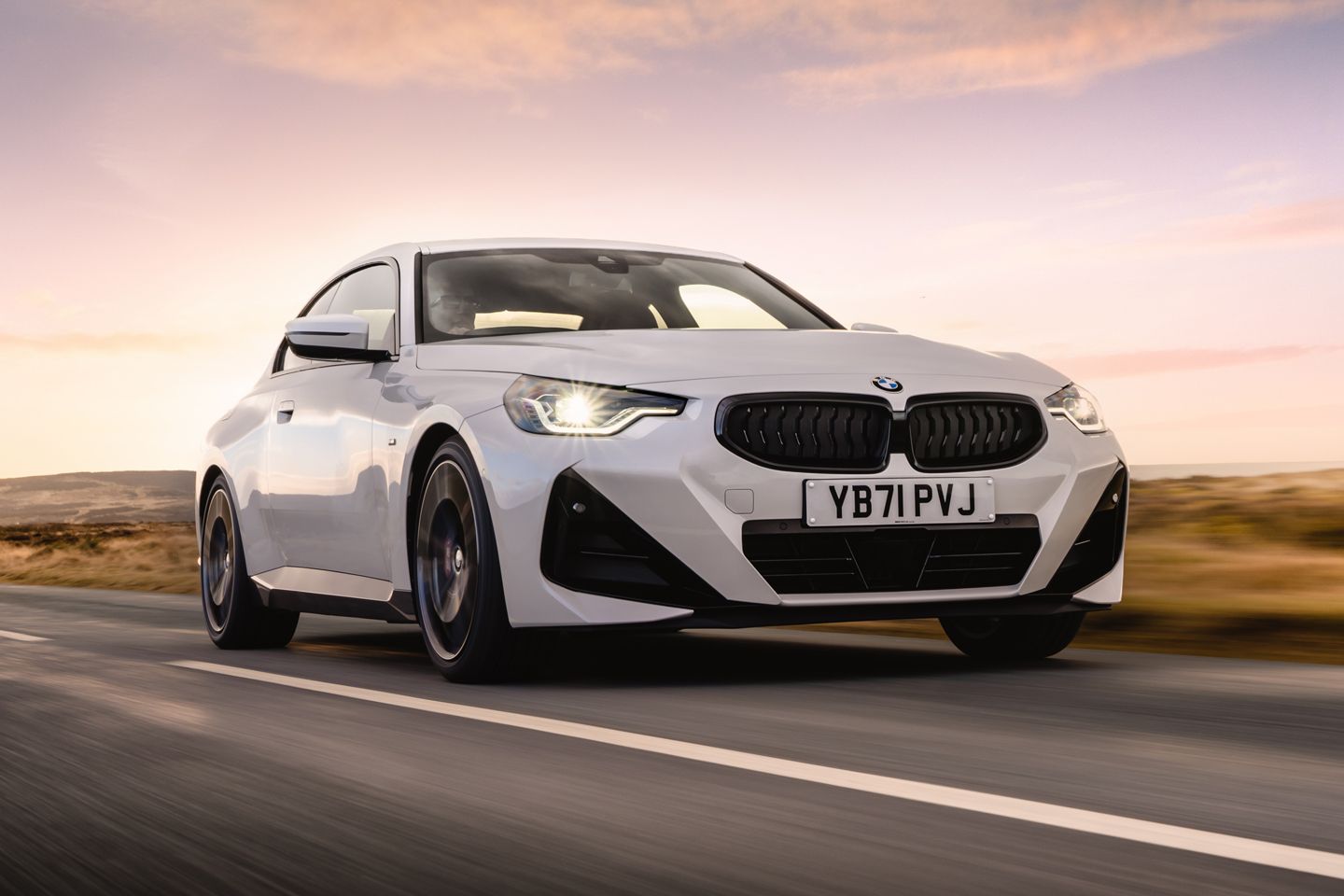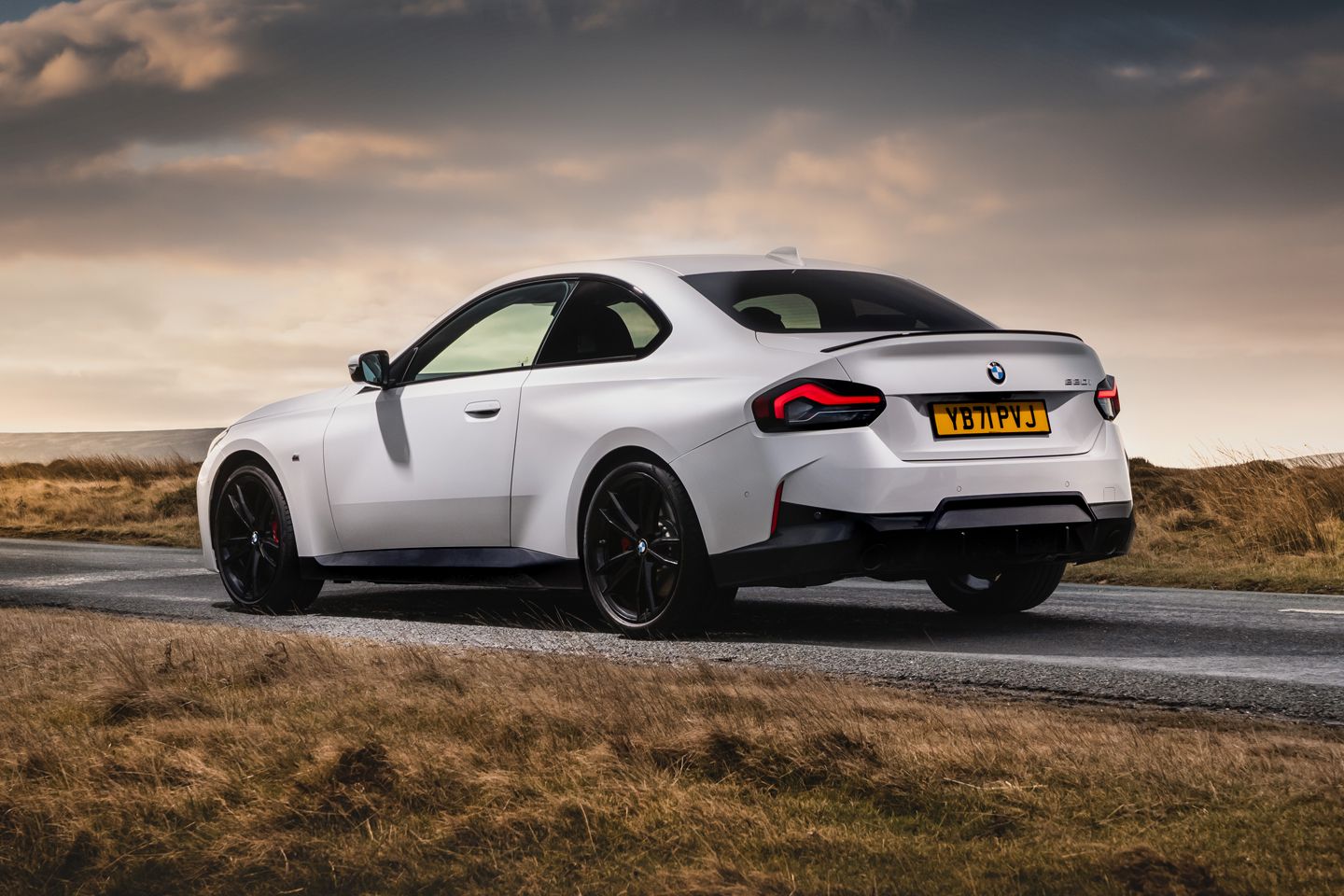 Don't think the 220i has forgotten how to have fun, though. The steering is light, quick and easy to trust, with a snappily reacting front axle that gives you great faith to focus on what the rear is up to. With less than 200 horsepower on tap, the answer is by and large 'not much', at least in the dry; the fact those 19s come wrapped in Pirelli P Zero rubber means grip is truly abundant. But loosen the DSC and you can tease out a beautiful balance, one that could only ever belong to a front-engined, rear-driven car of such proportions (which are give-or-take identical to an E46 coupe's). It feels, in short, like pure BMW.
Serious enthusiasts will be shopping further up the 2 Series ladder, of course. But the new M2 will be nearly twice the price while the M240i weighs over ten per cent more and is AWD-only. Look closely, however, and you'll see BMW has hidden a 230i Coupe inside the configurator. It didn't arrive at the G42's launch and feels like it's slipped under the radar somewhat, but with a 245hp tune of the 220i's 2-litre for a £3,645 premium, it's quite possibly the 2 Series to have if you're covering sensible bases. Sure, it can't claim to be the cheapest rear-drive BMW on sale. But it might just prove the most subtly satisfying. 
SPECIFICATION | 2022 BMW 220i M Sport
Engine: 4cyl in-line, 1998cc, turbocharged petrol
Transmission: eight-speed automatic, rear-wheel drive
Power: 184hp @ 5000-6500rpm
Torque: 221lb ft @ 1350-4000rpm
0-62mph: 7.5sec
Top speed: 147mph
Weight: 1490kg
Economy: 44.1mpg
CO2: 144g/km
Price: £36,010